DAVA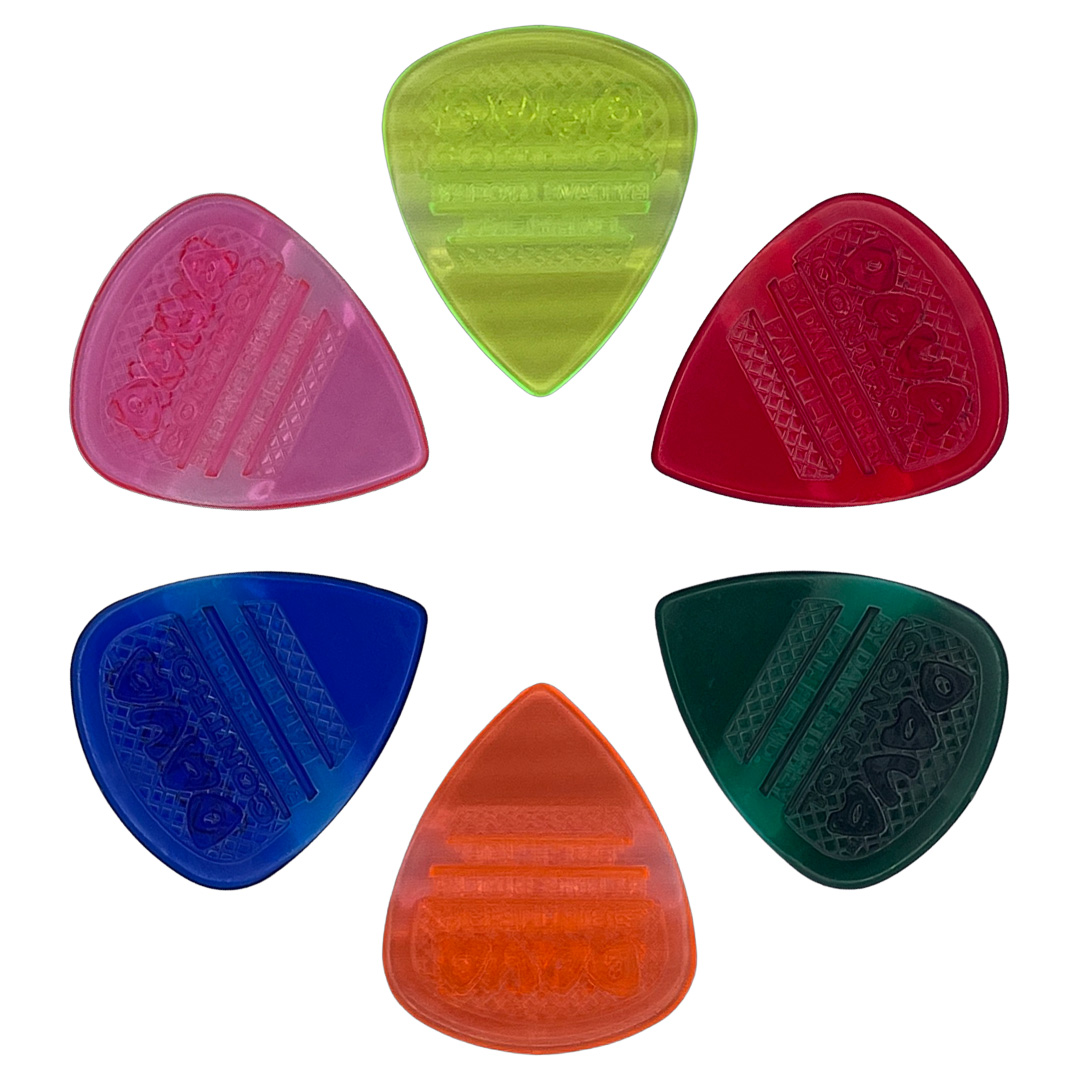 DAVA
About Dava Guitar Picks
Dava Control Picksは、最も先進的かつ革新的なギターピックです。

ピックを持つ位置によりピックの硬さが変化するため、一枚のピックで、ソフト、ミディアム、ハードの反応の使い分けが可能です。
例えば、ストローク時は少し上の部分を持つことで柔らかなめなタッチ、リード時は先端近くを持つことでレスポンスの良いサウンドを出すなど、一枚でサウンドの使い分けができます。
ナイロン、デルリン、ゲルなど、お好みの素材でご利用いただけます。
Dava Control Picks are the most advanced and innovative guitar picks on the market today.
Our exclusive Control Region lets you bounce between the feel of a soft gauge (rhythm) to a hard gauge (lead) while playing!
Only Dava gives you the precision to find your exact gauge—exactly when you want it.